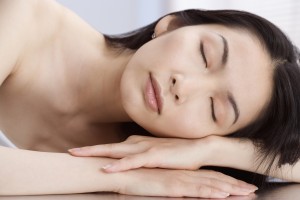 If you're fearful of seeing the dentist, then you might be reassured to know that you're in good company… lots of good company. The Dental Organization for Conscious Sedation (DOCS Education) estimates that some 30 percent of the population is afraid to visit the dentist. As a consequence, they don't receive the dental care they need, which might be compromising not only their oral health, but their general health, too. There is, however, a good way to overcome this fear. With sedation dentistry, Dr. J. D. Robison at Robison Dental Group in Canton, MI, can allay your fears and apprehension, so you can relax and have those dental procedures that may be long overdue.
Regardless of why you're fearful of the dentist—a bad memory from a childhood visit to the dentist, fear of needles and other sharp objects, the sights, sounds and smell in a dental office—sedation dentistry can help. Dr. Robison uses a form of sedation dentistry called oral sedation.
What is Oral Sedation Dentistry?
With oral sedation dentistry, Dr. Robison prescribes a mild sedative medication for you to take at a designated time prior to your dental appointment. Once you've taken this small pill, you'll shortly begin to feel yourself relax and your worries will melt away. Bear in mind that once you've taken the medicine you cannot operate a vehicle. A friend or family member will need to drive you to your appointment and back home again.
Once you arrive at Robison Dental Group, we'll make sure you're completely comfortable before we begin any procedure. Depending on the treatment that you're having, a local anesthetic may be necessary. But by the time you're settled in the dentist's chair, you may feel like you're sleeping and, therefore, have no recollection of any part of your procedure. In reality, you are awake enough to respond to Dr. Robison when he speaks to you during your treatment.
Call Our Office Today
To learn more about oral sedation dentistry, or to schedule that appointment you've been postponing, call Robison Dental Group. We conveniently serve patients in Canton, MI, as well as the surrounding areas of Ann Arbor, Northville, Westland, and Plymouth and beyond.