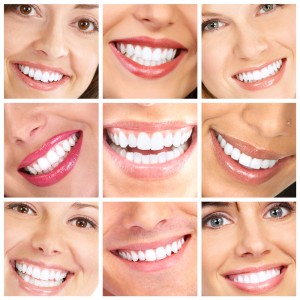 When you smile, you're sending a strong signal to others. For instance, a smile can tell someone that you're friendly and approachable. It can also tell someone else that they're appreciated, or that you enjoy their company. Smiling isn't just a way of communicating, though. This simple act has other far-reaching benefits. In today's post, we'd like to highlight five of the biggest so that you have even more reasons to smile every day.
Reason #1
In medical research, it's been found that smiling can have a positive effect on your blood pressure by lowering it.
Reason #2
Smiling produces more antibodies and white blood cells, which helps your immune system stay strong in the face of colds and other issues.
Reason #3
According to research conducted by the University of Illinois, people who are happier, and who smile more as a result,  live almost 10 years longer.
Reason #4
Smiling releases the feel-good hormones known as endorphins, as well as serotonin, a natural stress-reducer.
Reason #5
DePauw University in Indiana found that people who smile consistently reported having a healthier marriage than those who don't.
What's keeping you from smiling? Is it misaligned or stained teeth? Or do you possibly have gaps in your smile that you're trying to hide? At Robison Dental Group, our team can help. We offer effective general, cosmetic, and restorative services. Call us today to reserve a consultation appointment with Dr. John Robison or Dr. J.D. Robison. We serve patients from Canton, Ann Arbor, Northville, Westland, Plymouth, and beyond.