At Robison Dental Group, we offer great restorative dentistry services to help our patients from Canton and beyond improve the appearance and functionality of their smiles. But for some patients, it may take more than one service to completely restore what's been lost. That's why Dr. John Robison and Dr. J.D. Robison also offer a service known as full-mouth reconstruction.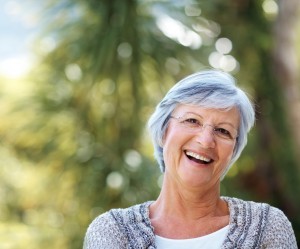 What Is Full-Mouth Reconstruction?
That question can't be answered simply. After all, every patient has different needs, which means that every full-mouth reconstruction we complete will be a bit different. Regardless of the specifics, though, each full-mouth reconstruction draws from general, cosmetic, and restorative dentistry to create a beautiful, functional smile.
Your full-mouth reconstruction could include services like:
Crowns and fillings
Bridgework
Partial and full dentures
Dental implants, and more
Your doctor will work closely with you to create a treatment plan that achieves the results you've been looking for.
Want to find out more about any of these services? Take a look around our website or give our Canton office a call. We'd be happy to schedule a consultation visit for you. Consultation visits are important because they give your doctor a chance to get to know exactly what your needs are.
Call us today. We serve patients from Canton, Ann Arbor, Northville, Westland, and Plymouth.