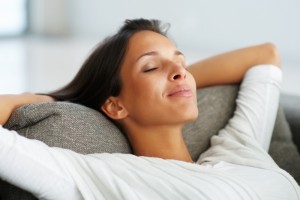 For many patients, anxiety is an impediment to essential oral care. But it doesn't have to be the way. If you put off or avoid important dental visits because of fear, Dr. John and J.D. Robison have a simple but effective service known as oral sedation that can help you overcome your worries and get the treatment you need.
Oral sedation dentistry has been used by dentists for more than 30 years. It is an absolutely safe method of inducing feelings of peace and relaxation. What's more, patients who choose oral sedation dentistry often remember little or nothing at all about their appointment afterwards.
Here's how it works.
During your consultation with us, your doctor will write you a prescription for a commonly used sedative or anti-anxiety medication. Then, when you leave our Canton dental office, you'll just need to have it filled so you can take your pill on the day of your next treatment.
Because of how powerful the effectives of oral sedation are, you'll need to have a trusted companion—either a friend or a family member—with you to drive you to and from your appointment. By the next day you'll be free to return to your regular activities with a healthier smile and improved confidence in your oral health.
To find out how oral sedation from Robison Dental Group can help you, give our Canton office a call today. We're proud to provide patients from Canton, Ann Arbor, Northville, Westland, and Plymouth with excellent oral sedation dentistry.