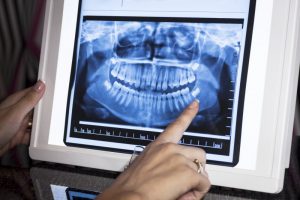 When you choose a new dentist, you want to make sure you're going to get the best dental care possible. After all, who would want to spend their money and time getting sub-par treatment? Taking a gamble on your oral health was never an option for you, which is why seeing a dentist in Canton that uses the most advanced technology is so important. Read on to learn what latest technology you can find in Robison Dental Group's office.
Intraoral Cameras
This tool is specially designed to give your professional a new and better view of the hard-to-reach places in your mouth. It has the ability to take high definition images of your teeth and gums and capture real-time footage on a monitor. You'll be able to see exactly with your dentist does, so they can explain potential treatment options and show you what may be wrong.
VELscope
You may not have noticed, but every time you visit your dentist for a routine checkup and cleaning, they inspect your mouth for oral cancer. This tool is a light that can help them catch potentially cancerous cells and tissue. Early diagnosis is the key to successful treatment, so this tool is a literal life-saver. Because it can spot issues that aren't seen by the naked eye, it speeds up the process so you can get treatment sooner.
Digital X-Rays
Digital X-ray machines aren't just easier, but they're also safer. These X-rays are easy and taken with a small sensor that is placed in your mouth. They also improve the quality of care your dentist is able to give you because they create clearer images. These machines emit 90% less radiation than traditional ones, so there's no need to be concerned about your safety.
DIAGNOdent
Dentists had to rely on their eyes and various small tools to be able to spot tooth decay until this high-tech tool was invented. It uses light to scan the enamel of a tooth to detect even the smallest signs of dental decay. By using this, your cosmetic dentist in Canton can spot decay before it progresses into something major.
Digital Impression System
Have you ever gotten an impression taken that left a weird putty-like taste in your mouth? Now, you don't have to worry about those small inconveniences, and your dentist can get accurate results with this digital impression system. It creates full 3D digital images of your teeth and gums, and you hardly have to wait! With a few simple scans of your mouth, they've got everything they need to start your treatment so you can look and feel great again.
Soft Tissue Laser
Over the last couple of decades, this tool has helped dentists complete a variety of procedures more effectively and efficiently. With the soft tissue laser, your dental team can gently and comfortable give gum treatments. Not only does this tool make you and your dentist's life easier, but it also eliminates bacteria and infected tissue, so you hardly have to endure any recovery time and discomfort.
Being well taken care of by a team of professionals using the most advanced technology sounds too good to be true, but it's not! Robison Dental Group focuses on utilizing these tools so you can get the high-quality treatment you deserve.
About the Author
Dr. J.D. Robison is passionate about improving his patient's lives by solving their oral health problems. He takes special time to get to know each of his patients so he can provide them with the individualized care they deserve. He focuses on utilizing the most advanced treatments and technology in his field, so his patients don't have to worry about any problem going unsolved. For questions or to schedule an appointment, visit Robison Dental Group's website or contact 734-453-6320.