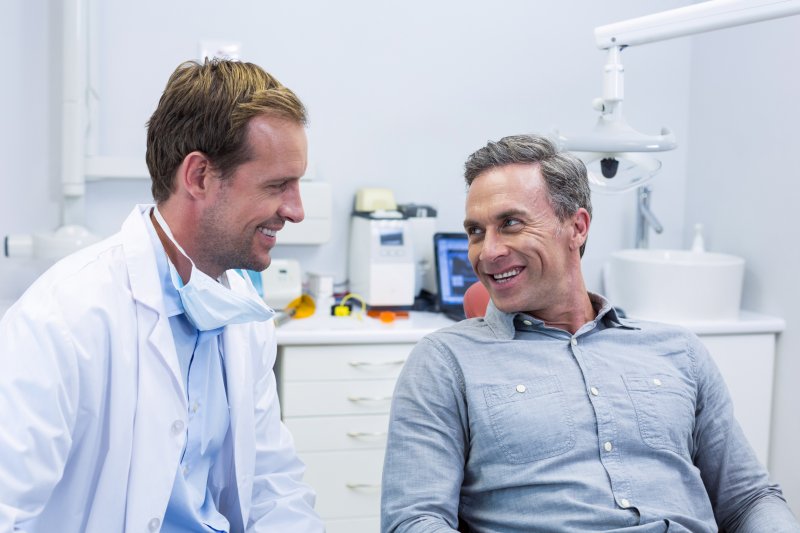 Missing one or more of your pearly whites can make your smile look less lovely than it once did. From accidents to oral health issues, there are several reasons why patients have gaps in their grins. Though some people may opt to leave their smile as is, this will ultimately lead to additional oral health problems. Dental implants are a tooth replacement treatment that's preferred by many dentists and patients alike, but what makes them so successful? Keep reading to learn three reasons why dental implant procedures have such a high success rate.
Reason #1: Dental Implants Preserve Your Jawbone
When you lose a tooth or have to have it pulled, the jawbone and that area will no longer receive the stimulation that it needs to stay strong and healthy. For this reason, it will start to erode. This will cause your facial structure to change and may also cause additional tooth loss. In the first year alone, patients lose around 25% of their jawbone.
Unlike other teeth replacement options, dental implants are inserted through the gums and into the jawbone. They are made from durable titanium that fuses with the bone through a process called osseointegration. This means that they provide it with the stimulation it needs to prevent erosion.
Reason #2: Dental Implants Look & Work Like Real Teeth
Another reason why dental implants are so successful is because of how well they mimic natural teeth. Once osseointegration is completed, which should be four to six months after your implants are placed, your replacement teeth will be as sturdy and permanent as your natural ones. They are also color-matched, so they blend seamlessly with the rest of your smile.
Additionally, dental implants reflect light in the same way as your tooth enamel, which makes them even more lifelike. The durability of dental implants also allows you to eat a balanced diet of dentist-approved foods, such as fish, low-fat and fat-free dairy products, lean meats, fresh fruits and veggies, and nuts.
Reason #3: Dental Implants Are Long-Lasting
Dental implants last 10 – 15 years on average as long as you take good care of them. In some cases, you may never need to have them replaced. The proper ways to care for your implants include:
Brush your teeth – Do so twice per day for two minutes each time.
Flossing every night – It's best to do this after your last meal of the day or before bed.
Use the right toothpaste – Be sure to use a non-abrasive toothpaste that contains fluoride.
Use the right toothbrush – A soft-bristled toothbrush will prevent damage to your implants.
Visit your dentist – Appointments every six months for checkups and cleanings are crucial to keeping your smile in good condition.
Quit bad habits – This includes drinking excessively, smoking, and consuming too much sugar.
There are several things that make dental implants so successful. So, if you're missing teeth, speak with your dentist about replacing them with dental implants. This dependable truth replacement option will ensure that you can enjoy a full smile for years to come!
About the Practice
Robison Dental Group does everything it can to ensure that its Canton patients are comfortable, safe, and well cared for during their appointments. They offer treatments like dental implants to fill in smiles and can give you tips on how to properly care for your new beam. If you are ready to set up an appointment or want to learn more about the dental implant process, call Robison Dental Group's office at (734) 453-6320 or visit their website.