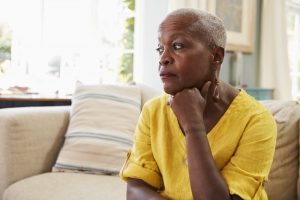 Dental implants are the latest restorative procedure available to patients that offer a variety of unique and amazing results. Unlike traditional dentures, bridges, and crowns, these restorations are attached to a strong and sturdy foundation for an extended lifespan and a natural-feeling set of teeth. Some patients are at a higher risk of experiencing complications throughout their healing process, which is why it's important to know the signs that you need dental implant restoration in Canton. Read on to learn what causes implant failure and how you can reduce your risk.
Signs of Implant Failure
A failed dental implant in Canton is very rare. However, it's important to be prepared by knowing what signs to look out for. That way, you can seek help immediately and save your restoration without putting the rest of your mouth at risk. Here are some symptoms that signify your implants are failing:
Difficulty chewing.
Gum inflammation.
Gum recession.
Loose implant or replacement tooth.
Severe pain and oral discomfort.
At the first sight of any of these issues, don't hesitate to contact your implant dentist immediately so they can conduct an examination and see what's causing your issues. With a fast response, they'll be able to reduce the threat of additional oral damage and even save your restoration.
Causes of Implant Failure
The best way to reduce your risk of implant failure is to know what puts you at risk in the first place. While some causes involve factors that are out of your control, such as genetics, others are due to bad oral habits. Here are four common reasons your implants could be failing:
Poor Dental Hygiene: A top reason why dental implants fail is due to infection as a result of poor dental hygiene. To keep your surgery site healthy and bacteria-free, it's important to brush and floss regularly.
Medical Conditions: Autoimmune diseases or medical conditions such as rheumatoid arthritis and diabetes can make it more difficult for your body to heal. This increases your risk of developing an infection after surgery.
Insufficient Jaw Bone Density: When teeth are missing for long periods of time, it can cause jawbone deterioration. For patients without a thick enough foundation to support their implants, the process of osseointegration won't be successful, causing the implants to be loose.
Smoking: Tobacco affects your mouth's ability to quickly heal, which puts you at a higher risk of developing an infection.
Treating Implant Complications
When you contact your dentist in Canton to inform them about the symptoms you've been experiencing, they'll examine your mouth and develop a detailed treatment plan to solve the issue and restore the function of your replacement teeth. When you're aware of the potential risks you face, you can take preventive steps to avoid complications with your dental implants and prevent oral damage from occurring.
About the Author
Dr. J.D. Robison has extensive training in advanced dental procedures, including sedation dentistry, complex restorative dentistry, and dental implants. This allows him to provide each of his patients with exquisite results while allowing them to feel comfortable and relaxed throughout the entire process. As a member of the International Academy of Comprehensive Esthetics, he constantly strives to sharpen his skills and stay up-to-date with the latest advancements in his field. For questions or to schedule an appointment for dental implant restoration, visit Robison Dental Group's website or call 734-453-6320.