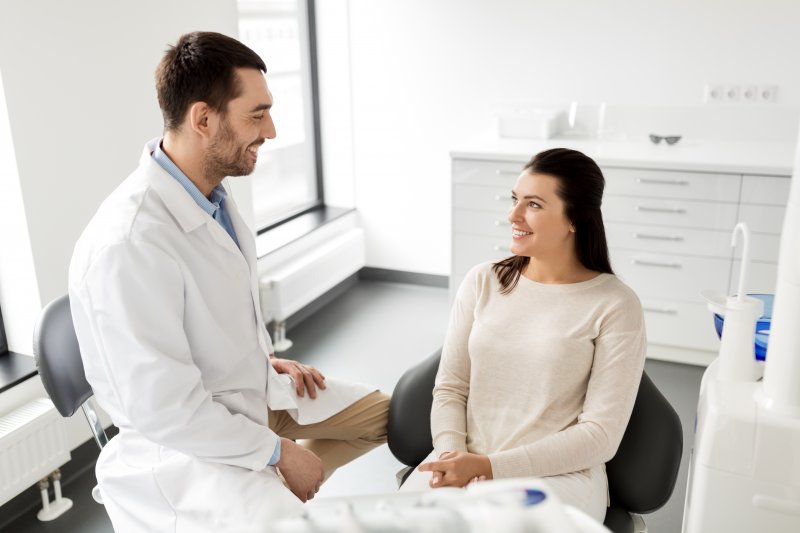 2020 was a long year, but it is finally over and a new one is in store for us. You probably have all sorts of events planned and resolutions that you are hoping will bring you success. One thing that you certainly shouldn't be forgetting about is your oral health. There is no better time for you to schedule your next dental checkup than now. Continue reading to learn a few reasons why you should book your regular visit with your dentist in Canton now rather than later.
Maximizing Your Dental Insurance
If you're like a large percentage of Americans, you probably get dental insurance through either your workplace or another means. If this describes you than you probably know that all of your dental benefits renew at the end of the calendar year, and now you are left responsible for your annual deductible again. If you go into your dental office now, you will be able to get your annual deductible over with so that you won't need to worry about it again until next year. This is a great idea if you have multiple dependents on your insurance plan. You don't want to end up with unnecessary surprises later on in the year.
Start Off Strong
You want to set yourself up for success as you are progressing throughout the year. This includes your oral health. You probably already know that all of those holiday meals that you were enjoying probably didn't have all of the best ingredients in them for your teeth. When you go to the dentist early on, they will be able to examine your smile to ensure that you don't have any preexisting oral health issues, like cavities or gingivitis. If you do, they can be treated early on before causing more serious issues and interfering with your plans for the year.
More Appointment Availability
You are probably looking forward to all of the blank spaces in your new calendar as the year is just beginning. However, you already know that this isn't going to last as long as you have hoped. Before you know it, all of these blank spaces are going to fill up will all sorts of events, meetings, and other appointments. The same thing happens to your dentist's calendar. In order to get the day and time that is most convenient for you, it is a good idea to call now!
You should leave your oral health back in 2020. By scheduling your visit now, you can prepare for an exciting and smile-healthy year!
About the Author
Dr. J.D. Robison attended Purdue University, University of Michigan, and University of Detroit Mercy before completing the core curriculum at the Dawson Center for Advanced Dental Studies. He has also continued his education at the prestigious Las Vegas Institute. Currently, he is a member of the Academy of Comprehensive Esthetics (ACE) and the International Academy of Comprehensive Esthetics (IACA), among other professional organizations. For more information or to schedule an appointment, visit his website or call (734) 453-6320.