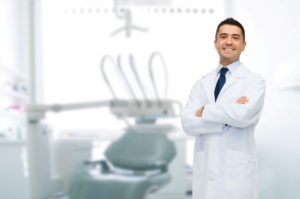 Life has looked pretty different over the last several weeks as we all work together to prevent the spread of COVID-19. Besides wearing face masks and keeping your distance from one another, you're also going to notice several changes next time you visit your dentist in Canton. Although things might look different, you'll enjoy a higher standard for safety while getting the care you need. Here are 5 ways things have changed at your dentist to combat the spread of coronavirus.

1. Improved Personal Hygiene
You're used to seeing your dental team looking clean and professional, but they are going the extra mile with improved personal hygiene standards. They've undergone advanced staff training for additional awareness and prevention to do their part to reduce cross-contamination in the dental office. Besides frequent hand washing, gloves, and masks, you'll also notice they are wearing long hair pulled back, leaving their jewelry at home, and keeping their fingernails short.
2. Social Distancing Protocols
Believe it or not, it's possible to social distance when you're at your dentist because of a few simple changes, like a virtual waiting room. You'll call the office from the parking lot and wait in your car until it's time for your appointment.
Upon entering the office, you may not see any other patients because your dentist is scheduling more time between each one. This allows them to limit the number of people in the office while also giving them more time to clean.
3. Patient Screenings
Before entering the office, you'll have a brief patient screening, which will include a non-contact temperature check and answering a few questions about how you're feeling that day. Although there's much to learn about COVID-19, healthcare professionals know you can still spread the virus even if you're asymptomatic. The simple screening before your appointment can have a significant impact on slowing the spread of coronavirus.
4. Personal Protective Equipment
Your dental team has always worn masks and gloves when interacting with patients, but you'll also notice them taking extra precautions as well, like wearing disposable clothing. You might also see them using face shields or plastic barriers to provide an added layer of protection between yourself and your dental professionals.
5. Extra Cleaning
Dental offices are already some of the cleanest places, but your dentist has revamped their disinfecting procedures to remove harmful pathogens from the office. They are cleaning after every appointment, which involves more than just spraying a disinfectant. They will ensure all instruments, equipment, and surfaces are sanitized and disinfected before your arrival.
Choose Advanced Safety Protocols
Although your life has already changed significantly over the last few weeks, the new protocols at your dentist's office are essential for keeping you and your dental team well. You can feel at ease knowing your dentist is the cleanest place you'll visit all day.
About Dr. J.D. Robison
Dr. J.D. Robison provides exceptional dental care to the community using the latest innovations in dentistry. He has updated his safety protocols to help stop the spread of COVID-19. If you have any questions about our safety standards, or you're ready to schedule an appointment, contact our office today to speak with a member of our team.