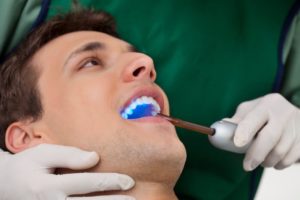 There's no reason to feel guilty about it. Most people are not born with a perfect smile; imperfections are actually quite common. There's a reason why so many dentists around the country are offering cosmetic treatments to correct cracks, decolorization and more in patients' teeth.
This includes your cosmetic dentist in Canton who offers several treatment options to make your smile better than ever. Keep reading to learn how to get the smile of your dreams.
Cosmetic Bonding: The Quickest Solution
Cosmetic bonding is the process of fixing small chips, cracks and other imperfections in your teeth. First, the dentist will lightly etch the surface of your teeth to create more surface area. Then, by filling a small amount of composite resin designed to match the same color as your natural tooth, your dentist can fix your smile in record time.
After applying the resin, your dentist will sculpt the tooth to make it look natural, then harden the material with a curing light. The treatment only takes about an hour to complete and once it's done, you continue to maintain your teeth the same as before. It's an ideal treatment for patients wanting a quick fix to their imperfections.
Teeth-Whitening: Brighter Shades of White
Are you bothered by discolorizations in your smile? If you smoke, drink wine, or stain your teeth in other ways, you'll likely end up with yellow or darker-colored teeth over time. One of the most popular treatments to make teeth appear brighter and whiter is through in-office teeth-whitening as well as professional-grade, take-home, teeth-whitening kits.
If you are looking for a quick treatment to whiten teeth, the in-office option only takes about an hour to complete. However, if you'd prefer to whiten your teeth on your own time, you'll want to consider tale-home kits which can make your smile 6-10 shades whiter in the privacy of your own home. This will take at least two weeks to complete, but are far more powerful than treatments you'll find over-the-counter.
Porcelain Veneers: Mask Imperfections
If you have multiple cosmetic issues like discolorization, gaps and/or broken teeth, porcelain veneers can solve those issues simultaneously. This will not only save you time in the dentist chair, but also money. Porcelain veneers are basically wafer-thin coverings custom-made to fit your tooth.
The process includes removing a small amount of enamel from your teeth, so the veneer has room to be placed. Then, after the veneer is fabricated, your veneer will be glued to your tooth using special dental cement. In as little as two visits, your smile will be permanently transformed. Of course, there are also more dramatic ways to achieve a better smile.
Invisalign: Straighter Teeth Without Braces
If you want to straighten your teeth without experiencing the discomfort traditional braces cause, clear aligners from Invisalign could be the answer. Over several months, you'll wear multiple sets of custom plastic aligners your dentist creates designed to shape your new smile.
After every month or so, you'll swap out your previous set for a new pair that more closely matches your straighter smile. Clear aligners are ideal for patients with mild to moderate crowding and who want a subtler alternative to teeth alignment.
Don't let a poor smile affect your self-esteem. Schedule an appointment with your dentist in Canton today to learn how a smile makeover can change your life!
About the Author
Dr. J.D. Robinson studied at Purdue University, the University of Michigan, and the prestigious Dawson Center for Advanced Dental Studies before starting his dental practice. His post-graduate training in advanced aesthetic reconstruction taught him how to provide numerous cosmetic treatment options, including veneers. To learn more about his practice, contact him at (734) 453-6320 or visit his website.