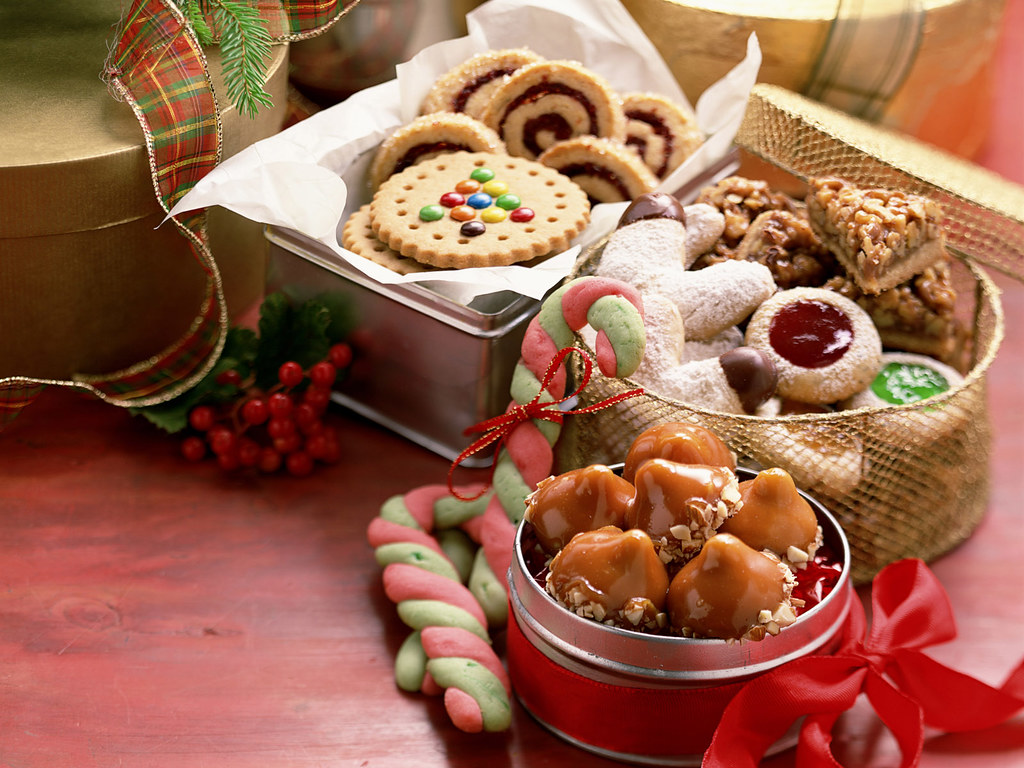 The holidays are finally here, and that means that seasonal foods and drinks are beginning to pop up at work, at home, and everywhere else you go. This also means that there will likely be changes to your schedule due to travel, attending holiday parties, and preparing for loved ones to come into town. It has been said that the holiday season is the worst time for your smile, but is that true? Read on to learn about three reasons why the holidays take such a toll on your oral health.
#1: Eating Too Many Sweet Treats
Many of the foods associated with holidays are full of sugar, such as eggnog, candy canes, chocolate, caramel, and gingerbread cookies. Between Halloween and New Year's Day, your smile never really gets a break from all of the sweets. Unfortunately, this can leave your smile in pretty rough condition by the start of the next year.
Though the best way to prevent oral health issues is to skip these foods altogether, you don't have to miss out on seasonal delicacies for the sake of your smile. Instead, be picky about what you eat. Rather than chowing down on all the office suites your coworkers bring your way, pick your favorite. this will allow you to join in on the seasonal goodness without leaving your curly right and need of some TLC.
#2: All-Day Snacking
Sugar isn't the only thing you need to worry about this holiday season. The amount of food and how frequently you eat it can also have an impact on your smile. This is because the amount of acid in the mouth increases when you eat. Since acid attacks your tooth enamel and causes it to become weaker, frequent snacking will make your pearly whites more susceptible to decay.
It may be tempting to try foods out as you cook them, but you can avoid this acid overload by eating only during designated meal times. You can also follow your meal up with a glass of water to wash away food particles as well as neutralize acids.
#3: Keep Up with Your Oral Hygiene
Schedules tend to be disrupted during the holiday season. This can make it hard to keep up with your oral hygiene routine. As a result, your smile may begin to suffer. Consider making a dental travel kit that contains a toothbrush, dental flash, mouthwash, and toothpaste. This will allow you to perform your oral hygiene routine no matter where the day takes you.
The holidays are an exciting time of year, but don't let the thrill of the season prevent you from caring for your smile. With these three tips, you should have the information you need to protect your pearly whites all season long!
About the Author
Dr. J.D. Robison is a Michigan Native who takes the oral health of his patients seriously. He is the skilled dentist who leads the team at Robison Dental Group and uses his clinical skills to give patients the healthy, beautiful smiles they've always wanted. He can also give you helpful tips on the best ways to protect your pearly whites and prevent oral health problems during the holidays. To set up an appointment with Dr. J.D. Robison and his Robison Dental Group team or for more information on their services, call their office at (734) 453-6320 or visit their website.