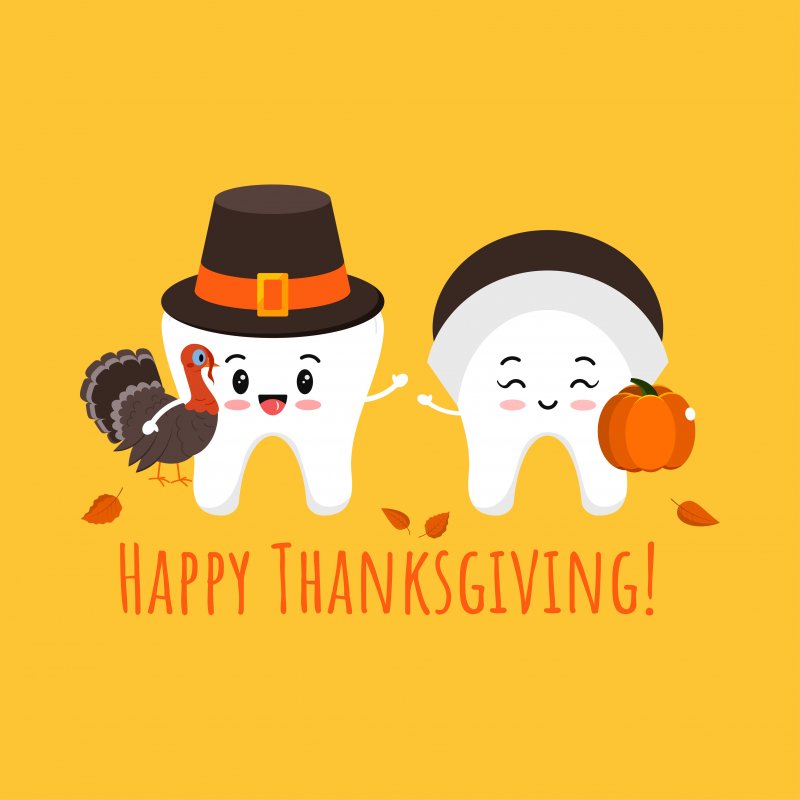 Thanksgiving is nearly here, so you might be taking time now to appreciate your life's blessings. Perhaps you feel grateful for your job, or you want to cherish your family and friends. Whatever the case, it'd be a good idea to add your teeth to this year's giving of thanks. After all, you'll use them to chow down on holiday foods and chat with your loved ones! That being said, your dentist in Canton is here with ways to show gratitude for your smile. Read on to learn some great dental care tips to practice this Thanksgiving!
Eat Lots of Protein & Vegetables
Some Thanksgiving staples are helpful to your oral health. Protein-filled turkey and ham can strengthen your teeth and jaw, while veggies like green beans have vitamins that repair tooth enamel. Given this fact, try to fill up on such foods during the holidays instead of starchy stuffing or dinner rolls.
Try Not to Have Too Much Wine
Wine is a mainstay of Thanksgiving dinner, but try going easy on it this year. The drink is highly acidic, meaning it can erode your enamel and cause cavities. Furthermore, red wine has a lot of tannins that could stain your pearly whites. Therefore, you can keep your holiday smile healthy and pretty by limiting your alcohol intake.
Be Careful of Sticky Sweets
Among other things, Thanksgiving is famous for its desserts — pies, cobblers, cakes, and many other treats. For the sake of your teeth, though, you shouldn't have too many of them.
The problem with these seasonal sweets is that they're sugary and sticky. When eaten, therefore, their sugar has a chance to erode teeth over long periods. If that process goes too far, it can even lead to cavities!
Keep Floss Handy
Thanksgiving eating tends to be an all-day event, as it features appetizers, main courses, desserts, and leftovers. Needless to say, then, it'll cause food to get stuck between your teeth.
Keep floss handy during the holiday feasting to protect your teeth from these wedged bits. That way, you can remove the material after you eat each meal. As a bonus, the action will also reduce plaque buildup on your smile.
In the end, Thanksgiving is a time to honor all the good things in the world. Therefore, thank your teeth by using the above tips from your dentist in Canton!
About the Practice
Robison Dental Group is based in Canton, MI. As led by the titular Dr. J.D. Robison, our practice strives to give patients the best dental care possible. To that end, we perform customized preventive, cosmetic, and restorative treatments, not to mention emergency procedures. Our team is also proud to provide Invisalign clear aligners for those with crooked teeth. For more information or to book a visit, you can reach us on our website or by phone at (734)-453-6320.