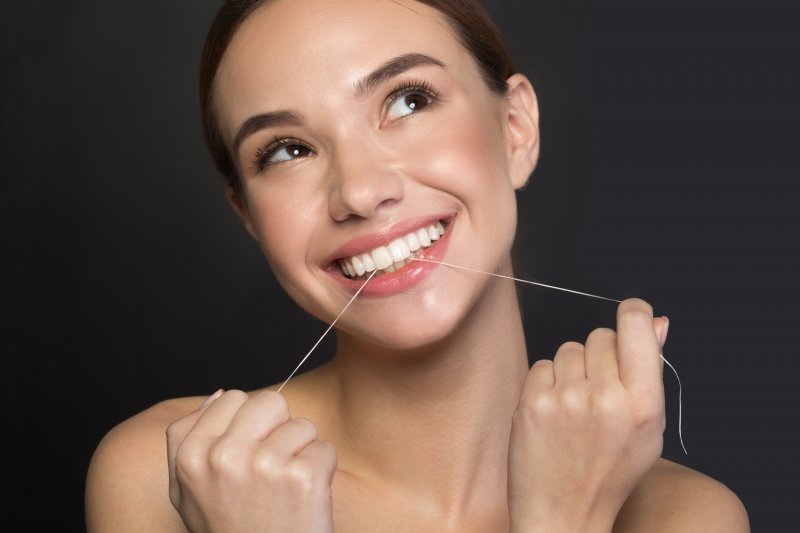 The new year is always a great time to start a simple yet profound change in your life. Sometimes the best kinds of changes you can make for yourself are those that happen with little to no effort. Did you know building healthier dental habits is one of these changes? Read on to learn five New Year's resolutions in Canton to bring you a healthy smile.
Resolution #1: Start Healthier Dietary Habits
Your diet is extremely important for strong and healthy teeth, as it can help prevent bacteria from flourishing or leading to cavities, gum disease, and other serious conditions. Choosing to eat plenty of fruits, vegetables, lean meats, fish, dairy, and other nutrient-rich items while avoiding sugary foods can significantly enhance your smile.
Additionally, you can practice rinsing with water after eating meals or drinking sugary beverages to wash away residue. Reduce snacking in between meals to also decrease the risk of infection.
Resolution #2: Maintain a Good Dental Hygiene Routine
Every great smile starts from regular daily cleaning. This can be as simple as brushing and flossing your teeth at least twice a day, which only takes a few minutes to achieve. The more you stay consistent with it, the more you'll find your teeth and gums are stronger for it. You can also throw a mouthwash into the fold to ensure your teeth are free of food particles.
Resolution #3: Combat Dry Mouth
Your saliva is critical for the health of your teeth, gums, and mouth. It provides minerals to the enamel of your teeth, neutralizes the pH level or acidity, and helps to wash away food matter and debris. For this reason, avoiding dry mouth can reduce the risk of dental issues in the future.
Several ways you can combat dry mouth include:
Consuming milk or diary items to promote saliva production
Avoiding too much alcohol intake
Chewing sugar-free gum
Drinking plenty of water, especially before bed
Resolution #4: Commit to Quitting Tobacco
One of the leading causes for oral cancer is tobacco use. In addition, tobacco products can easily stain your teeth and heighten your risk of dental problems. This can be the time when you take your health into your own hands and say no to drugs.
Resolution #5: Take a Trip to Your Dentist Every Six Months
Your safest bet for having great teeth is to visit your dentist twice a year. Every six months, you'll be able to receive professional insight into your dental situation and potentially detect any early signs of issues in progress. Best case scenario, your dentist will keep any problems from happening or becoming serious.
Investing in a great smile is a great way to start off this new year. All it takes is a bit of maintenance and care, and your dentist can help show you the way!
About the Author
Dr. J.D. Robison, DDS is a member of the Dental Organization for Conscious Sedation, International Academy of Comprehensive Esthetics, and the North American Neuromuscular Study Club. Using cutting-edge dental technology, with a passion for patient care, Dr. Robison provides a multitude of dental treatments and can help you reach your New Year's resolution goals. If you have questions about maintaining healthier teeth, visit his website or call (734) 453-6320.