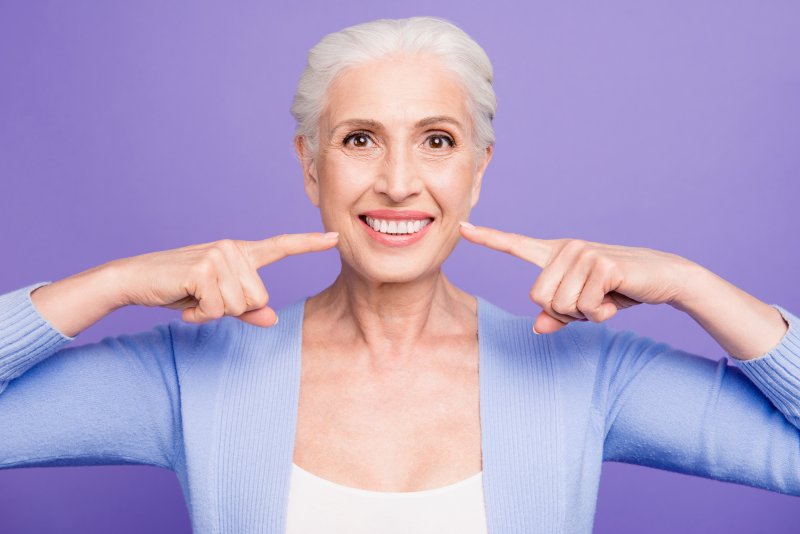 Dental implants are one of the most effective teeth replacement methods available. They give you back the full natural functions you lost, and they're likely to last you a lifetime with the proper maintenance! Since they are a bit more expensive than other replacement treatment options, you'll want to protect your investment in your smile with great care. One way to do this is by avoiding certain oral behaviors. Read on to learn the top five bad habits to avoid with dental implants in Canton.
Bad Habit #1: Biting Hard Material
Although your dental implants are made of durable materials, they're only supposed to function as natural teeth. Gnawing or chewing on things other than food, such as your fingernails, ice cubes, or pens, can consequently damage the crown or the bone directly securing your implants.
Bad Habit #2: Using Your Teeth as Tools
You might sometimes use your teeth to conveniently open packages or bottles. The negative impact of this is the gradual damage you can cause to the bone around your replacements, especially if performed with a pulling or twisting force. Since your implants don't have a periodontal ligament to protect them, they are more susceptible to twisting or pulling movements.
Bad Habit #3: Smoking
Not only can smoking boost your risk of gum disease, it also impedes the regrowth of your bones, including your jawbone after dental implant surgery. Accordingly, this can increase the risk of your dental implants failing by two or three times. If you want to make sure your dental implants last a lifetime, then smoking should be out of the question.
Bad Habit #4: Skipping Flossing
Your replacement teeth won't develop cavities, which can make it tempting to not worry yourself with brushing or flossing often. However, it's still very important that you practice these two dental hygiene tasks. The most frequent reason dental implants fail is due to them developing gum disease. Flossing is essential to removing plaque and debris, which contribute to gum disease, and can help prevent failure.
Bad Habit #5: Skipping Dental Appointments
Though your dental implants give you a second chance at teeth, you should still visit your dentist regularly—every six months. This will both ensure your replacement teeth are functioning properly as well as help detect any potential issues that might be developing.
Your dental implants are important for better oral health, so taking good care of them is crucial to their lifetime. If you still have concerns about what you should avoid doing after getting your dental implants, your dentist can always advise you in the best way possible!
About the Practice
At Robison Dental Group, you'll find a team dedicated to providing high-quality and compassionate dental services. Dr. J.D. Robison and his team offer a collection of dentistry treatments, including dental implants and preventive care. If you want to know more about bad habits to avoid with dental implants, visit their website or call (734) 453-6320.