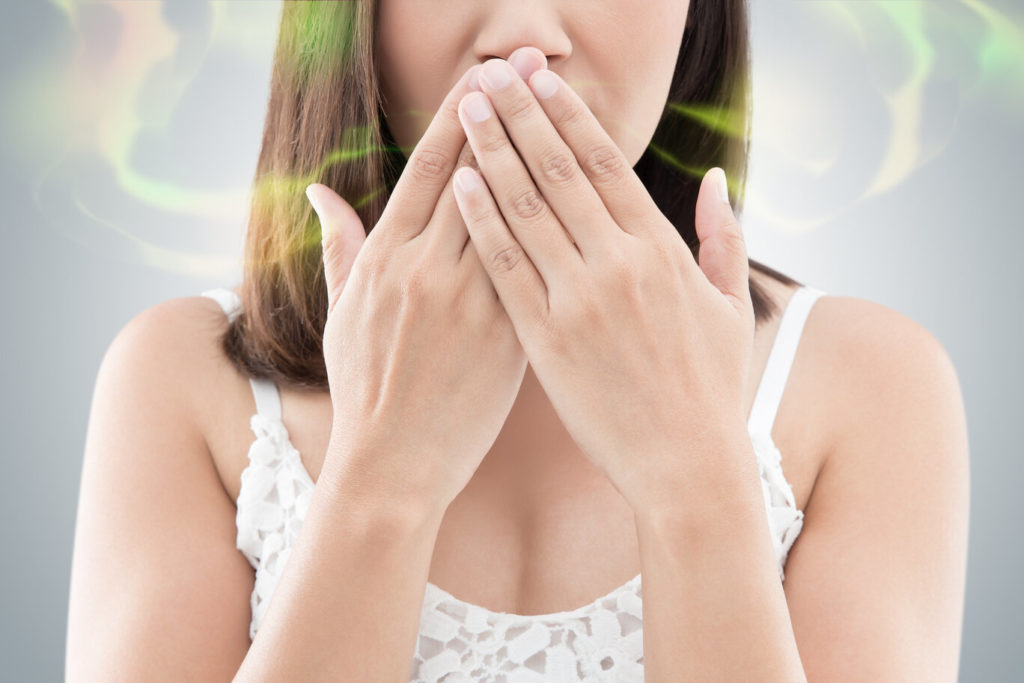 Halitosis, more commonly known as bad breath, is a pain to deal with. It can be caused by all kinds of things, from certain foods to medical conditions. Finding the cause of your halitosis can be a bit tricky at times, but what can you do to conquer it? Read on to learn seven useful tips that will help you eliminate bad breath!
#1: Practice Good Oral Hygiene
Bacteria accumulate in your mouth while you sleep. Brush your teeth before you eat breakfast in the morning to eliminate them as well as before you go to bed. Clean your teeth for two minutes both times with fluoride toothpaste and a soft-bristled toothbrush. Floss between your pearly whites at least once per day, preferably before you go to sleep, to remove 40% of plaque.
#2: Yogurt
Yogurt is rich in vitamin D, which reduces the growth of bacteria that can cause bad breath. Studies show that eating six ounces of yogurt per day can reduce bad breath-causing compounds in the mouth by as much as 80%.
#3: Stay Hydrated
When your salivary glands aren't producing enough saliva, this can lead to dry mouth. Drink plenty of water to stay hydrated, eliminate bad breath, and avoid oral health issues like mouth sores, cavities, and gum disease.
#4: Rinse with Mouthwash
Mouthwash can mask bad breath, but it may actually make the issue worse by irritating your oral tissues. Instead, make your own mouthwash by adding a few drops of peppermint oil to water and gargling.
#5: Don't Smoke or Drink Excessively
Smoking and excessive drinking can lead to dry mouth, which may cause bad breath. If you need help cutting these habits out of your life, ask your dentist, doctor, or therapist for resources.
#6: Visit Your Dentist
Every six months, make sure to visit your dentist for checkups and cleanings. This is a key part of maintaining good oral health and will allow them to do a thorough examination to determine if your bad breath is being caused by any underlying health conditions.
#7: Tea
Green tea has antibacterial properties that can help eliminate the bacteria in the mouth that cause bad breath. Black tea can help you control plaque and bacteria that cause bad breath. Steep a teabag in a cup of hot water and drink it one or two times per day to keep halitosis at bay.
As you can see, there are several things you can do to get rid of bad breath. Show halitosis who's boss and enjoy your newfound confidence brought on by having fresh, clean-smelling breath!
About the Practice
Robison Dental Group offers its Canton patients a wide range of exceptional oral health services. If you're struggling to conquer your bad breath, they can offer solutions on how to get rid of it and administer general dental services like a deep clean of your teeth and gums. If you're ready to make an appointment or have questions about how to get rid of bad breath, call them at (734) 453-6320 or visit their website.