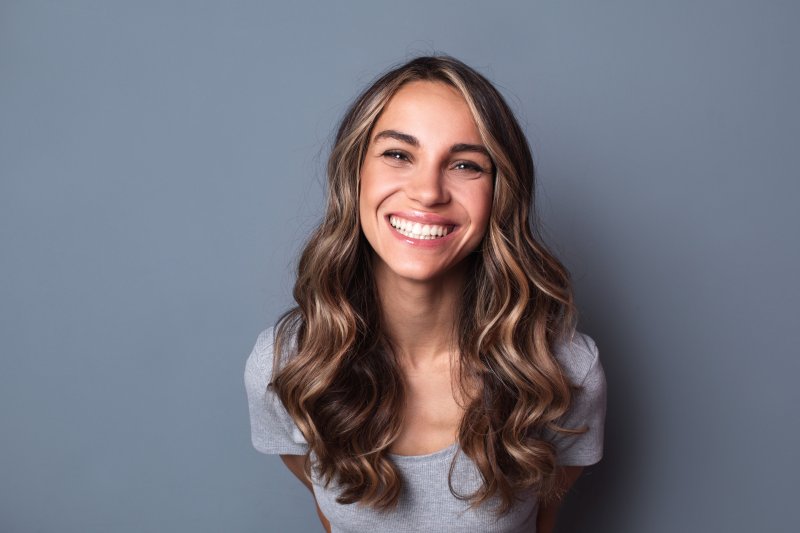 Discover the perfect remedy for addressing dental problems linked to aging through cosmetic dentistry, reinvigorating the brilliance of your smile. As teeth naturally undergo discoloration, deterioration, and misalignment as the years go by, modern cosmetic dentistry offers highly effective solutions. By means of various treatments, it elevates dental aesthetics while boosting self-confidence. Dive into the benefits of cosmetic dentistry, its commonly employed procedures, and its approach to managing age-related dental issues.
#1: Discolored or Stained Teeth
Tooth staining frequently develops due to the consumption of pigmented foods and drinks like coffee, tea, red wine, berries, and cola, as well as tobacco usage. These habits gradually result in the buildup of unsightly stains on the surface of the teeth.
As time passes, the natural wear and tear process affects the tooth's enamel, which functions as the outer protective layer of our teeth. This erosion can expose the underlying yellowish dentin, leading to tooth discoloration and an increased susceptibility to cavities.
#2: Crooked Teeth
Over time, teeth may experience a subtle repositioning, especially in cases of oral health issues such as receding gums. This gradual shifting can result in an uneven smile, creating the appearance of misaligned teeth and potentially contributing to an aged look.
#3: Fragile Teeth
As time advances, teeth can become fragile and prone to chipping, fracturing, and the development of cracks. These issues not only compromise the structural strength of your teeth but also contribute to giving your smile an aged appearance.
#4: Wear and Tear
The repetitive actions of biting and grinding food can slowly wear down tooth enamel and diminish the overall resilience of your teeth, leading to:
5 Ways Cosmetic Dentistry Can Help
Fortunately, cosmetic dentistry provides a diverse array of options to elevate your smile. Prominent procedures that effectively address the aforementioned dental concerns include:
Porcelain Veneers: These are thin porcelain shells affixed to the front of teeth, skillfully concealing imperfections such as gaps, minor misalignments, misshapen teeth, chips, cracks, and discoloration.
All-Ceramic Restorations: Tooth-colored fillings and crowns, crafted from materials like porcelain or composite resin, offer a natural, aesthetically pleasing appearance while effectively resolving issues like chips, cracks, discoloration, dental damage, and small or misshapen teeth, thereby restoring both the form and function of your smile.
At-Home Teeth Whitening: Professional teeth whitening treatments utilize potent whitening agents to eliminate stains from discolored teeth. In-office procedures yield noticeable results in approximately an hour, while at-home whitening gradually brightens your smile over several weeks of daily use.
Tooth-Colored Fillings: These fillings, seamlessly blending with your natural smile, virtually disappear upon placement. They are employed to rectify issues like chips, discoloration, and misshapen teeth, restoring both appearance and functionality.
Dental Bonding: Similar to porcelain veneers, this technique addresses concerns such as chips, misshapen teeth, cracks, gaps, minor alignment issues, and discoloration. Using tooth-colored composite resin, it corrects these problems and seamlessly harmonizes with your natural teeth, delivering a stunning outcome.
About the Practice
Robison Dental Group goes to great lengths to ensure the comfort, safety, and excellent care of its Canton patients throughout their appointments. They provide a comprehensive array of cosmetic dental treatments and are committed to providing outstanding services while equipping you with the knowledge required to maintain a vibrant and healthy smile. To book an appointment or to acquire further information about cosmetic dentistry, please contact Robison Dental Group's office at (734) 453-6320 or visit their website.