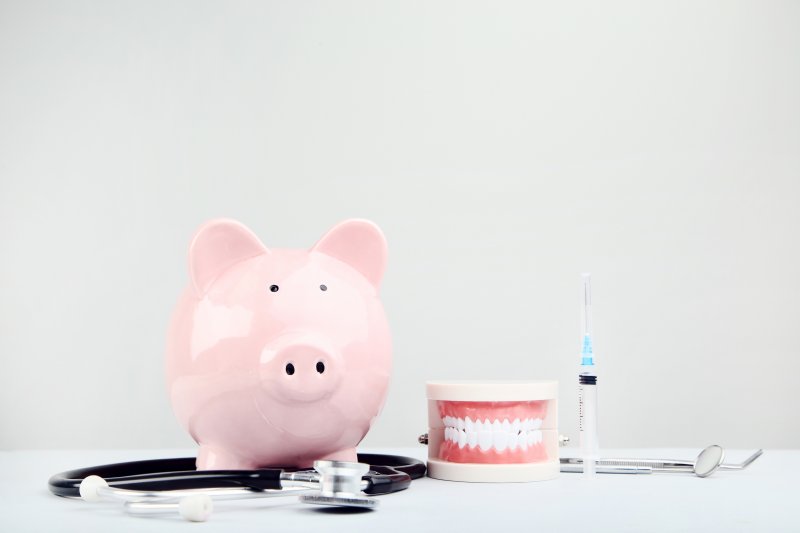 Are you trying to find ways to save up on cash? Some people turn to buying less or cutting out certain unnecessary expenses. That said, you won't want to include your routine dental checkups and cleanings in that money-saving plan. While this might seem like you'll keep a few dollars now, regularly visiting your dentist in Canton is a much more cost-effective decision in the long term. Keep reading to learn four ways routine dental appointments are essential for both your bank and your smile!
#1: Avoid Costly Dental Emergencies
The last thing you'd want is to experience an urgent situation that'll require you to seek emergency dental care, especially when you're trying to save on cash. While not every damaged, compromised, or knocked-out tooth can be avoided, you can significantly lower your risk and expenses by scheduling checkups every six months. Your dentist will be able to monitor your oral health, inspecting your teeth and gums for warning signs of developing issues, and provide any necessary treatment for growing concerns before they worsen.
#2: Prevent Expensive Future Oral Problems
It may surprise you to learn that most oral health problems begin as small and barely noticeable concerns. If left unchecked, they can result in further damage and require more costly treatments to resolve them. Recent studies have indicated that for every dollar you spend on preventive dental care, you'll save about $50 in restorative and emergency services. By visiting your dentist routinely, they'll be able to detect oral health problems in their early stages that otherwise would've required more time and expensive procedures to treat them.
#3: Spend Less on Cosmetic Treatments
Have you wanted to improve your smile but aren't sure about the pricey dental treatments involved? Since cosmetic procedures aren't typically covered by insurance providers, it can make it difficult to achieve your dream pearly whites. That said, most plans will include at least two checkups and cleanings each year as part of your benefits. By taking advantage of this, you can ask your dentist to perform a thorough polishing, which naturally helps maintain a strong and bright smile.
#4: Save on Your Overall Healthcare Costs
Did you know that your overall well-being can be directly linked to the condition of your smile? With routine dental visits, your dentist will evaluate and treat your teeth and gums, which can lower your risk of further issues like arthritis, diabetes, and heart disease. Some studies show that patients with poor oral health tend to pay more in cardiovascular care costs, so you must maintain a clean and healthy smile.
If you're trying to save money in the long run, be sure to schedule appointments with your dentist. They'll be happy to provide preventive care and walk you through your dental insurance plan so you can make the most of your benefits!
About the Author
Dr. J. D. Robison studied at the University of Michigan, the Purdue University, and the University of Detroit Mercy. He regularly seeks continuing education to refine his skills and is a member of several groups, like the Academy of Comprehensive Esthetics and the North American Neuromuscular Study Club. He offers a wide range of advanced services, including dental checkups/cleanings, periodontal therapy, and oral cancer screenings. If you'd like to schedule an appointment, visit his website or call 734-453-6320.