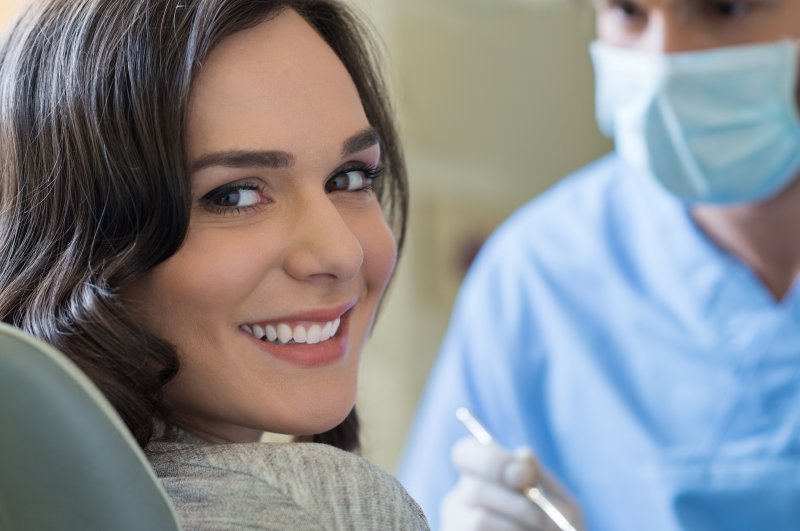 A smile makeover isn't your usual cosmetic dental service. Instead, it combines several procedures into one treatment plan that beautifies your teeth. The process thus involves a greater commitment  — of time, money, etc. That being the case, you'd be wise to ask your dentist in Canton about its features. You want to confirm that the makeover is a good investment, right? Fortunately, your local dental practice can help you. Here are four questions you should ask about a smile makeover before settling on it.
"Is a Smile Makeover Right for Me?"
It helps to know what a treatment can do for you beforehand. After all, getting one is pointless if it won't fix your problems. Therefore, remember to ask your dentist how a smile makeover would help your teeth.
Usually, they'll tell you that the service could fix the following:
Cracked or Chipped Teeth
Tooth Stains or Discoloration
Gaps Between Teeth
A Gummy Smile
Crooked or Misshapen Teeth
"Will My New Smile Look Natural or Fake?"
Even if a makeover solves an issue, it might not be helpful if the solution looks unnatural. In that case, you might say you're just replacing one problem with another. Ask your dentist about expected treatment results, then, to ensure that doesn't happen.
Still, there's little chance you'd get a fake-looking smile. Modern cosmetic dentistry can make results look more natural than ever before. Plus, your dentist will certainly have experience with personalizing cosmetic surgeries. You can rest assured that no one will notice you had dental work done!
"How Long is the Treatment Process?"
It's essential to know how long your makeover will be. If you don't, you won't be able to schedule your day(s) correctly.
Ultimately, the treatment time will depend on the dental procedures applied. If few procedures are used, perhaps you can complete the makeover in a single visit. On the other hand, three or more will likely require multiple visits over several weeks. Plus, involved methods could result in a lengthier recovery.
"Can You Make My Treatment Results Last?"
If your dentist can't give you lasting results, you might not think a makeover is cost-effective. That said, confirm whether the treatment would have a long lifespan.
Depending on the services involved, a dentist might give you something that lasts a while. For example, veneers have a lifespan of fifteen years. On the other hand, dental implants can last for over thirty years with good care. Even short-term improvements, like teeth whitening, can result in a brighter smile for six months.
As you can see, the above questions shape whether a makeover works for you. Bring them up with your dentist in Canton in the coming days!
About the Practice
Robison Dental Group is based in Canton, MI. As led by Dr. J.D. Robison, our practice blends great oral health and top smile aesthetics. To that end, our team offers preventive, cosmetic, and restorative dentistry, not to mention emergency procedures. These services also include smile makeovers! That said, you can trust the Robison team to help your teeth and gums. For more information or to book an appointment, you can reach them on our website or by phone at (734)-453-6320.