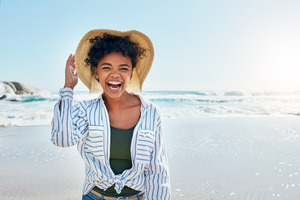 Summer is fast approaching. It's almost time for children to take a break from school and for families to start planning fun vacations and outings. But before you get too swept up in all the excitement, you should make sure that everyone's dental needs are met. It's highly recommended that you schedule a dental visit for everyone in your family at the start of the summer; here are 4 important reasons why.
1. It's Easier to Make Time for Dental Appointments During the Summer
Taking time off work and/or pulling your child out of school to go see the dentist can be inconvenient for everyone. But once summer starts, there's likely to be more room in your schedule. This will make it easier to set up the necessary appointments before your family leaves on vacation.
Ideally, all of your loved ones should have a dental checkup and cleaning performed at least twice a year to maintain cavity-free smiles. The beginning of summer can be a very convenient time to get one of these biannual visits out of the way.
2. You Can Have Dental Problems Caught Sooner
Dental issues like cavities and gum disease don't always hurt at first. By the time you start to experience oral pain, the situation in your mouth may have already become severe. Visiting your dentist regularly improves your chances of having dental problems caught and dealt with early. If there are any oral health issues that need to be addressed, it's best to have them diagnosed at the beginning of summer so that they can be treated over the next couple of months.
3. There Will Be More Time to Recover After Certain Procedures
Some treatments, like tooth extraction, require you to spend a few days resting afterward. It's therefore best to have such procedures performed when you're expecting to take time off anyway. This is especially the case for students who are on summer break. As for working adults, plenty of people use their vacation days during the summer, so you should be able to set aside some time for dental work.
4. You Can Keep Everyone's Smiles Safe During the Summer
Your loved ones are likely to eat a lot more junk food during the summer, which can have serious consequences for their oral health. By visiting the dentist, not only can you make sure their smiles are currently in good shape, but you can also get a few tips for making sure they stay that way. Feel free to ask your dentist for any advice they might have regarding your family's dietary and oral hygiene habits.
About the Author
Dr. J.D. Robison has completed the core curriculum at the Dawson Center for Advanced Dental Studies, and he has completed hundreds of hours of advanced training. At his Canton practice, Robison Dental Group, he offers comprehensive dental care for children and adults alike. To schedule a summer consultation with Dr. Robison, visit his website or call (734) 453-6320.