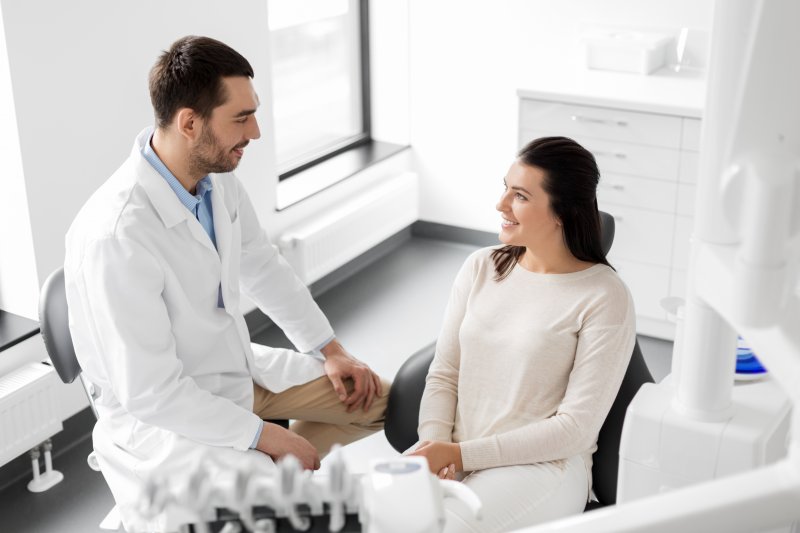 Porcelain veneers are thin shells that cover the front surface of a tooth. They can correct a range of cosmetic issues to give your smile a healthier, more uniform look. Porcelain veneers are an incredibly common cosmetic dental procedure and offer a range of perks to those who have them placed. Read on to learn about five benefits of porcelain veneers that make them an excellent way to improve your pearly whites.
Benefit #1: Protecting Damaged Teeth
Enamel, which is the protective outer layer of the teeth, begins to wear away as we get older. Things like eating too many sweet and acidic foods and brushing your teeth too hard or using abrasive toothpaste can also cause enamel wear. Since porcelain veneers cover the entire front surface of the teeth, they can create a protective barrier between your teeth and irritants like hot or cold foods and drinks.
Benefit #2: Worthwhile Investment
Porcelain veneers cost more than many other cosmetic treatments. Even so, the range of benefits that they offer makes them worth every penny. They can help protect your smile from several oral health issues and keep it looking lovely for upwards of 15 years with proper care. They are also incredibly durable and resistant to cracks, wear, and temperature changes.
Benefit #3: Whiter Teeth
Since veneers are color-matched to the rest of your smile, they can make it look whiter and more uniform. Porcelain veneers are also non-porous, which means that they can't stain in the same way as your natural teeth. Even so, be careful not to scratch them since these scratches can collect pigments that make your teeth look less lovely.
Benefit #4: Simple Procedure
The procedure to attach veneers to your teeth is fairly simple and straightforward. First, your dentist will prepare the teeth by removing a small amount of tooth enamel. This allows the veneers to properly adhere and will keep them from looking bulky and unnatural. Next, they will take impressions of the teeth to send to the dental lab so they can make your veneers. They will also attach permanent ones to protect your teeth until then. Once they receive the permanent ones from the lab, they will have you come back into the office so you can have them attached.
Benefit #5: Fix Minor Cosmetic Issues
Some of the most noteworthy benefits of porcelain veneers are the ways they can visually enhance your smile. They can be used to correct several aesthetic smile issues, including:
Stained or discolored teeth
Chipped or broken teeth
Minor alignment issues
Misshapen teeth
Small gaps
There are several benefits of porcelain veneers that make them well worth the money. If you think they may be what you need to perfect your pearly whites, contact your dentist so you can get started on your journey toward a more beautiful beam!
About the Author
Robison Dental Group is led by Dr. J.D. Robison, your skilled Canton dentist. He comes from a family of dentists and takes pride in helping patients take better care of their pearly whites. If your smile doesn't look as lovely as you wish it did, he offers cosmetic services like porcelain veneers to correct aesthetic flaws. He can also explain the many benefits of porcelain veneers so you can ensure that you're making the right decision for your smile. To make an appointment with Robison Dental Group or for more information on veneers, call (734) 453-6320 or visit their website.