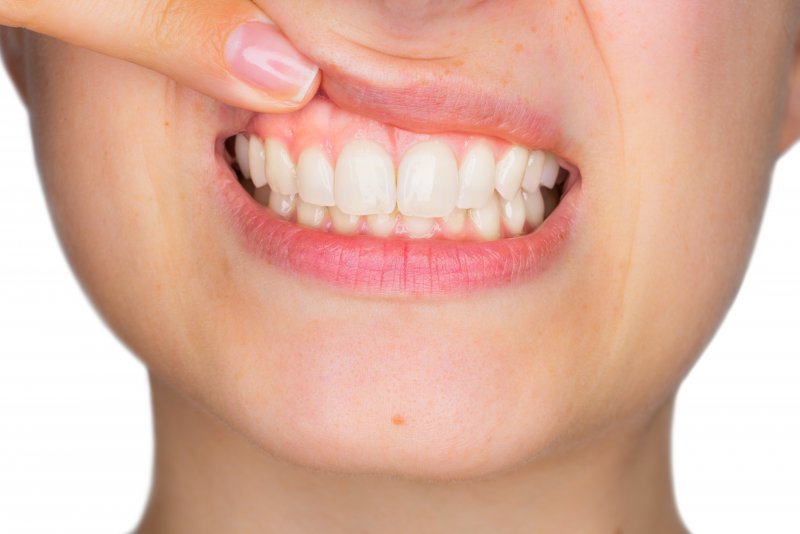 Even though maintaining good oral hygiene is important for strong teeth, many us forget about the health of our gums. The truth is that a healthy smile includes the soft tissues in your mouth. When gums aren't being taken care of properly, it increases your chances of developing gingivitis. When left untreated, this can progress to periodontitis and lead to tooth loss and other issues in both the mouth and the rest of the body. Your dentist in Canton shares some ways that you can keep your gums healthy and prevent periodontal disease from developing.
Brush Twice Daily
You should brush your teeth after every meal in order to remove plaque and food that is left behind in your mouth. Remember to use a soft-bristled toothbrush and replace it approximately every three months. Using an electric toothbrush can help to reduce gingivitis and plaque even more than regular brushing.
Floss Everyday
Your toothbrush cannot reach all the plaque in your mouth. That's why it's so important to floss in order to maintain healthy gums. Doing so removes both food debris and plaque from between the teeth and below the gumline. It doesn't matter what time of day you floss. Just do it at some point every single day.
Use Fluoridated Toothpaste
When you are picking out a toothpaste at your local drug store, choose one that contains fluoride and has the ADA seal of acceptance. When a product has this seal, this means that it has been deemed both effective and safe.
Use Mouthwash
You can find therapeutic mouthwashes over the counter. They are good options because they help to reduce plaque, gingivitis, and reduce the speed of which tartar develops. They also help to rinse away food debris and particles that have been left in your mouth. However, it isn't a substitute for regular brushing and flossing.
See Your Dentist
Your dentist can detect early signs of gum disease when you see them on a regular basis. A professional cleaning is also the only safe way to remove tartar. They will also get rid of any plaque that you've accidently left behind. If you have been suffering from gum disease, you can get periodontal therapy from your dentist as a treatment.
Don't Smoke
If you needed another reason to quit smoking, you should know that it is strongly association with the onset of gum disease. Smoking weakens your immune system and makes it harder to fight off infections, including periodontal disease. It also makes it more difficult for your gums to heal once they have become damaged.
Remember that healthy gums are the foundation for a strong teeth. By taking these steps, you can stay free of disease and maintain optimal oral health.
About the Author
Dr. J.D. Robison studied at Purdue University, University of Michigan, and University of Detroit Mercy. He has also completed the core curriculum at the prestigious Dawson Center for Advanced Dental Studies. Dr. Robison offers periodontal therapy as one of his many services. For more information on gum health or to schedule an appointment, visit his website or call (734) 453-6320.