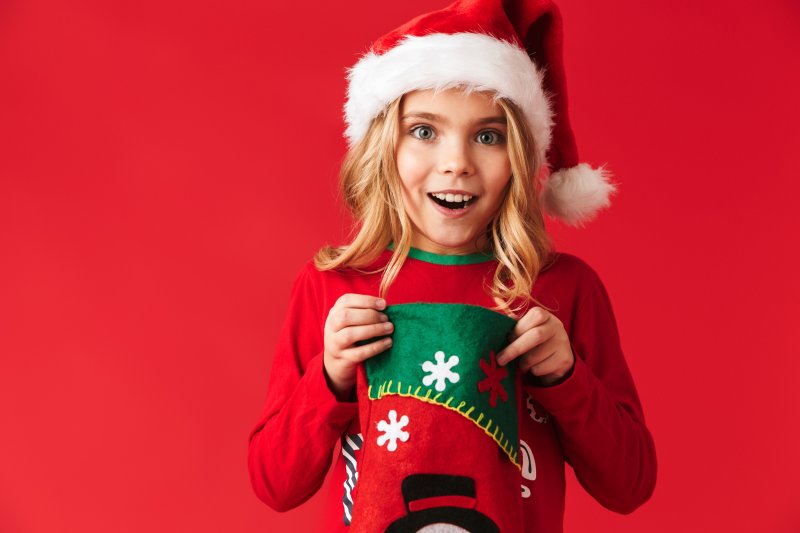 The holidays are almost here. That means that you are probably spending your time listening to festive music, stringing up lights around your home, and pulling out the old family cookbook for some delicious homecooked recipes. However, with so many holiday treats around during this time of the year, the last thing that your kids need is additional candy in their stocking. A dentist in Canton shares some suggestions for stocking stuffers to encourage them to maintain excellent oral hygiene.
New Toothbrushes
The holidays may just be the worst time of year for your children's teeth. With hot chocolate and baked goods all over the place, it can be difficult to resist, especially for a child. That's why there's no better time than now to stock up on some new toothbrushes for the family. This way, they can remove all of the food particles, plaque, and bacteria that are wreaking havoc in their mouths. Look for children's toothbrushes that are a fun color, have your child's favorite cartoon character, or even ones that play songs for the proper brushing time.
Yummy Dental Products
Fresh peppermint toothpaste is probably too strong for your smaller kids. The good news is that there are all sorts of fun toothpaste flavors out there so kids can have a more tolerable time when brushing their teeth. Look for strawberry, bubblegum, or orange. Just be sure that the toothpaste you choose contains fluoride. This natural mineral is what helps to prevent cavities. You can even find alcohol-free, fun flavored mouthwash for kids, but remember that children under the age of 6 should not use mouthwash.
Sugarless Treats
There are sweets out there that don't contain sugar at all and are much better for your children's teeth. Look for some sugar-free gum or lollipops so they can satisfy their sweet tooth without putting their oral health at risk.
Healthy Snacks
Even though a bag of chips or pack of crackers is quick and easy, these starchy snacks are harmful for teeth. Instead, pick out some delicious, tooth-healthy snacks like salted nuts, string cheese, sliced apples, or yogurt. They are delicious and beneficial for teeth.
Don't let your child's oral health be neglected this holiday season. By choosing some of these fun stocking stuffers above, their will be able to work towards and maintain a healthy smile. Here's to starting the new year cavity-free!
About the Author
Dr. J.D. Robison studied at Purdue University, University of Michigan, and University of Detroit Mercy as well as completing the core curriculum at the prestigious Dawson Center for Advanced Dental Studies. He is eager to serve patients of all ages at his practice in Canton, MI. For more ways to maintain excellent oral health or to schedule an appointment, visit his website or call (734) 453-6320.