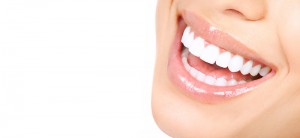 In our last post, we talked about the connection between hormone changes and oral health. Today we'd like to talk about another connection between oral and overall health. In this case, it has to do with the impact that stress can have.
Today, more than at any other point, our culture is driven by work and by staying plugged in. Regardless of where your stress comes from, though, it can contribute to inflammation in the body, including in your smile.
Inflammation is one of the body's immune responses. As a natural response, it can do good work. But too much stress can interfere with the body's ability to properly regulate inflammation. As a result, inflammation can actually become like a weapon the body uses against itself. That has consequences for your overall health, which includes your oral health. In 2012, the ADG reported that a definite link between stress and dental health exists. In their research, they point to problems with the immune system as a cause.
What this means for our Canton, MI patients is that following a good oral health routine is important. Dr. Robison recommends a regular routine of brushing twice a day, flossing at least once, and rinsing with an antibacterial or fluoride mouthwash. You should also visit Robison Dental Group twice a year, or about every six months.
Call us today to schedule an appointment. Our Canton office serves patients from Ann Arbor, Northville, Westland, Plymouth, and beyond.