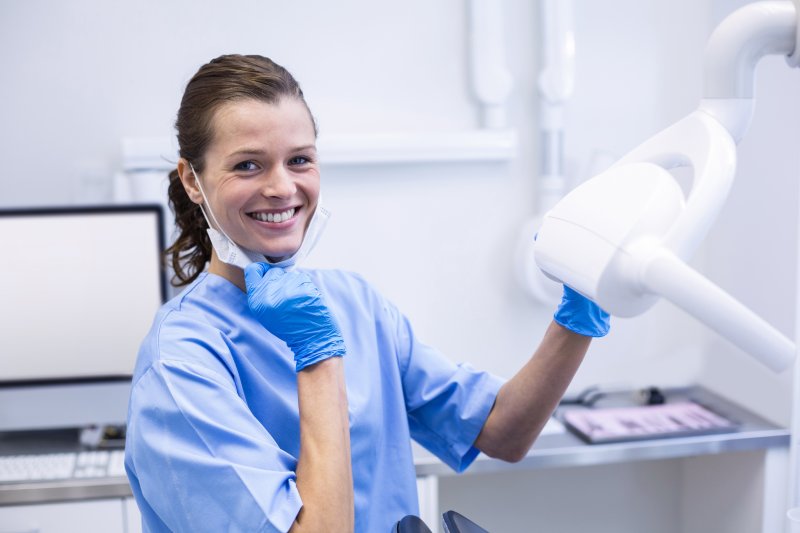 When you visit your dentist's office for a checkup or cleaning, odds are that you'll spend a relatively small amount of time with the actual dentist. For the most part, you can expect to spend the vast majority of the visit with your dental hygienist.
Hygienists are to dentists what nurses are to doctors; they spend the most time with patients and handle a lot of the legwork when it comes to routine appointments. As you can imagine, they tend to stay busy. If you want to know a little more about the core responsibilities of a dental hygienist, here are some of the things they can expect to do during a typical day.
Screenings, X-rays, and Impressions
One of the primary responsibilities of a dental hygienist is to handle the initial screening of patients. This can be as simple as quickly examining the teeth for obvious damage or can involve dental x-rays and 3-D impressions.
The goal of a dental hygienist is to make the dentist's job easier by giving them a lot of information to work with, and by making that data as digestible for them as possible.
Cleaning and Fluoride Treatment
Dentists have a wide breadth of knowledge that allows them to craft complex treatment plans, but the fact is that nearly everyone who sees the dentist is in need of a cleaning or fluoride treatment. Dental hygienists are often tasked with completing the more routine aspects of oral healthcare, along with some slightly more complex restorative treatments, like sealants and fillings.
Education and Consulting
Finally, dental hygienists spend more time with individual patients than dentists do, so communication and education are also important parts of their work. Lots of people have incorrect ideas about how to take care of their teeth or may struggle to understand instructions given by the dentist. Dental hygienists are experts at fielding patients' questions and teaching them how best to take charge of their oral health.
As you can see, dental hygienists do a lot for their patients, and yet they often don't get the recognition they deserve. Hopefully, this guide gave you a newfound appreciation for the work that they do.
About the Author
Dr. J.D. Robison loves nothing more than seeing someone walk into his office with a problem and watching them walk out without one. He, along with his incredible team of dental hygienists, is confident in his ability to put even the most anxious patients at ease, and that he can give them the care they deserve. After receiving his doctorate, Dr. Robison completed the core curriculum at the Dawson Center for Advanced Dental Studies to give him a better understanding of his field.
If you'd like to see dental hygienists at work, he can be reached at his website or by phone at (734) 453-6320.