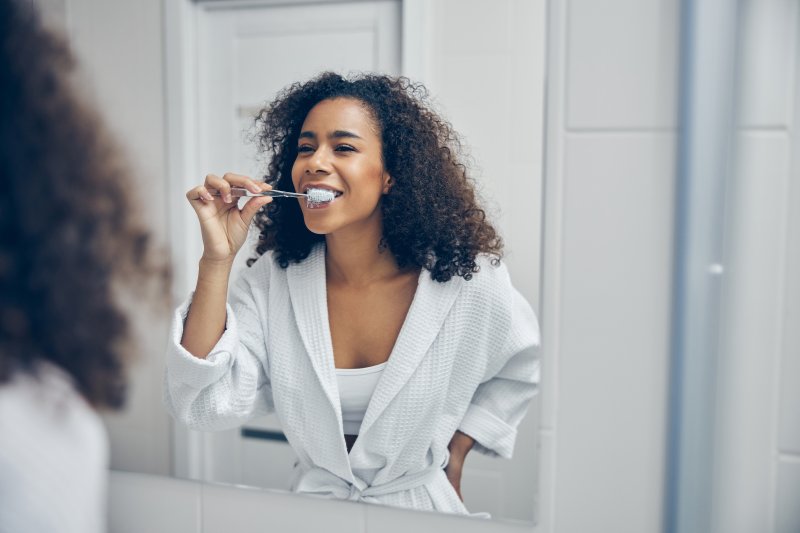 Spring is here, and now that the sun is shining and the birds are singing again, it's time to think about cleaning up some of the clutter that's built over the course of the winter.
That can mean tidying up your attic or your closet, but your teeth may also be in need of a serious spring cleaning. If you think that may be the case for you, here are some ways that you can get your teeth in better shape.
Get A Cleaning
Most dentists recommend seeing them for a regular checkup or cleaning at least twice a year, and since it's still early in the year now is a perfect time to start that habit. These checkups are not only an opportunity for your dentist to clean in places that you can't normally reach with brushing and flossing, but they can check you for any oral health problems that could be nagging at you.
Start Flossing
While your dentist can do a lot for you, there really isn't any substitute for good daily dental hygiene. One aspect of that that often goes underappreciated is flossing—it's crucially important, but a frustrating number of people leave it out of their dental routine.
If you want to go into spring with your smile feeling fresh, flossing is a great place to start. You could also consider other options if you aren't a fan of dental floss, like interdental brushes. These do the work of flossing but tend to be a little bit easier to manage.
Get a New Toothbrush
While you're focusing on hygiene, take a look at your toothbrush—is it looking a little worse for wear? It's recommended that you replace your toothbrush once every three months, or any time it starts looking a little rough. Otherwise, it may not be cleaning you as well as you'd like.
While you're replacing it, you might consider getting an electric toothbrush—they're been clinically proven to clean more effectively than analog toothbrushes. Many of them have removable heads, which makes replacing them easier in the future.
About the Author
Dr. J.D. Robison is a dentist who loves nothing more than for a patient to walk into his practice with a problem and to walk out with a smile on their face. Dr. Robison studied dentistry at Purdue University, University of Michigan, and University of Detroit Mercy. Since then, he has continued his education by completing the core curriculum at the Dawson Center for Advanced Dental Studies.
If you have any questions about how to take care of your teeth, he can be reached at his website or by phone at (734) 453-6320.