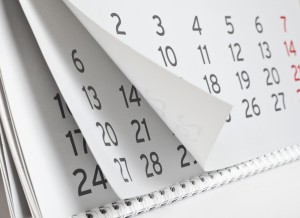 There's only so much time left in the year now. Do you still have dental benefits you can take advantage of? If you do, we invite you to call Robison Dental Group today to schedule one more appointment before 2013 comes to a close.
During your appointment, Dr. John Robison or Dr. J.D. Robison will assess your oral health and talk to you about whether you might benefit from extra care. If you do, your insurance may be able to help you pay for it.
Every insurance plan comes with a deductible and a yearly maximum. The deductible is what you have to pay before your insurance company will start covering the cost of care. Your yearly maximum is how much they're willing to pay over a 12 month period.
If you've paid your deductible for the year but still have some of your yearly maximum left over, now is the time to take advantage of that.
Call Robison Dental Group in Canton today to schedule your appointment. Every patient should come in for regular care twice a year to ensure that they enjoy good oral health. If we have anything to recommend, we're happy to explain how it will all work.
Time is running out! Contact us today for your appointment. Dr. John Robison and Dr. J.D. Robison serve patients from Canton, Ann Arbor, Northville, Westland, and Plymouth.