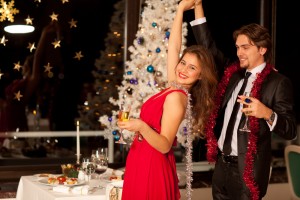 When you think about January, you think about fresh starts. But fresh starts aren't limited to resolutions to exercise more or eat better. Doesn't your smile deserve to have a fresh start?
At Robison Dental Group, we offer a comprehensive range of services to help you. Maybe all you need is a checkup and cleaning, or you want to finally have a straighter or whiter smile. Dr. John Robison and Dr. J.D. Robison can help you develop a strategy to help you achieve your aims.
We offer exceptional general, cosmetic, and restorative care to patients from Canton, Ann Arbor, Northville, Westland, Plymouth, and beyond. During a consultation appointment we can help you understand what services will help you improve oral health and confidence in the best way possible.
Our goal for every Canton-area patient we see is to create truly personalized care that meets your very specific needs. Let us talk to you about how we can do that, for the benefit of your oral health and your sense of self-esteem.
Call us today to schedule an early-2014 appointment. Dr. John Robison and Dr. J.D. Robison are devoted to creating beautiful, dazzling smiles for the New Year.