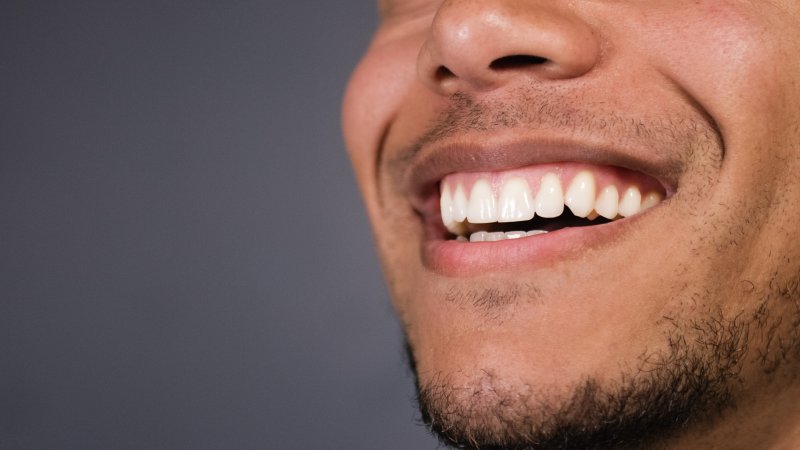 You use your teeth every day to chew, speak, hold in saliva, and smile, but you probably don't think about them all that often. Dental technology has come a long way, especially in the past century, and throughout time, we've learned a lot about your pearly whites. You may not already know some of these interesting facts. Continue reading to learn a few interesting things about your smile from your dentist in Canton.
Your Teeth Are Like Icebergs
There's a large portion, approximately one third, of your teeth that you can't actually see because they are located under your gums. This is why gum health is so important. One in two American adults over the age of 30 are suffering the consequences of periodontal disease. By keeping up good oral hygiene and seeing your dentist for regular checkups, you can keep your gums healthy.
You Have 32 Teeth
If you haven't lost any teeth or had them extracted, chanced are that you have 32 of them. This includes eight incisors, four canines, eight premolars, and 12 molars. If you've had all of your wisdom teeth removed, then you're sitting at 28.
Your Teeth Are One-of-a-Kind
Even if you have an identical twin, your teeth are still alike no others in the world. This is why dental records can be used to identify human remains and even solve crimes. Your tongue also has a unique print, just like your fingers.
Enamel is Tough
Your enamel Is the outermost layer of your teeth. Its primary purpose is to protect the rest of your tooth from becoming damaged. Just like your bones, the enamel is made from calcium and phosphate. However, it is actually stronger because of the specific proteins and crystallites that form it. This makes your protected enamel the strongest part of your entire body!
You Make Lots of Saliva
In just one day, your body produces approximately a quart of saliva. Over your lifetime, this adds up to about 10,000 gallons. Saliva plays an important role in the digestion process and your oral health. It makes it easier to swallow food, washes away lingering food particles, and neutralizes harmful acids in the mouth that can cause damage and decay.
Your Mouth Has Many Different Bacteria
The plaque that builds up on your teeth is made up of anywhere from 200 to 300 different species. The one that is most often responsible for poor tooth health is Streptococcus mutans which converts sugar into acids that damage your teeth.
You rely on your teeth every day for all sorts of different things. By taking the time to care for them properly, you will be able to keep them healthy for many years to come.
About the Author
Dr. J. D. Robison studied at Purdue University, University of Michigan, and the University of Detroit Mercy. He has also completed training at the prestigious Las Vegas Institute and is a member of numerous professional organizations including the International Academy of Comprehensive Aesthetics. For more information on your smile or to schedule an appointment at his office in Canton, visit his website or call (734) 453-6320.