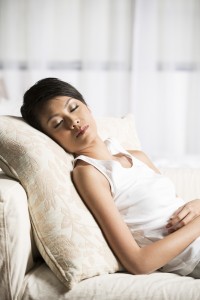 Do you avoid going to the dentist? Many people do, often because of anxiety. But skipping appointments, whether a simple checkup or a more advanced procedure, is a bad idea. In the absence of care, you could develop cavities, gum disease, or another serious oral health condition.
You don't have to live with dental fear forever, though. Using sedation dentistry, the team at Robison Dental Group in Canton can help you have a new kind of dental experience. Instead of feeling anxious or claustrophobic, you can feel relaxed and at peace.
That's all thanks to the power of a small pill you'll take just before your appointment begins, an approach known as oral sedation.
A patient who uses oral sedation to overcome anxiety will come through a dental appointment with little to no memory of the individual details of the appointment. What he or she will remember is feeling comfortable and anxiety-free while receiving important care.
If you'll be using oral sedation for the first time, keep in mind that you'll need to have a friend or family member drive you home afterward.
Do you have questions about what's possible with oral sedation? Call Robison Dental Group in Canton today. Our doctors are happy to answer the questions you might have about dental anxiety, sedation dentistry, and oral sedation. We offer great care to patients from Canton, Ann Arbor, Northville, Westland, and Plymouth.