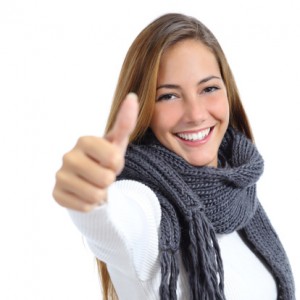 On the surface, orthodontics—or braces as most people call them—are all about having a straighter smile. And while a straight and more attractive smile is an important goal of having braces, it is by no means the only reason. For example, orthodontics may be needed to correct a malocclusion or improper bite that is causing headaches, stress and jaw pain. At Robison Dental Group, Canton dentist Dr. J.D. Robison offers both traditional orthodontics as well as Invisalign® to not only make smiles more attractive, but healthier, too.

The American Association of Orthodontists notes that teeth that are misaligned or crowded can be more difficult to clean. This can lead to oral health problems such as tooth decay, periodontal disease and even tooth loss. So by having orthodontic treatment, you may not only be improving your smile, you may also be ensuring better oral and overall health.
Dr. Robison has broad training in traditional orthodontics. If he determines that conventional braces are the best course of treatment for you, then he will accurately place the brackets and wires that will move your teeth into proper alignment. Brackets are adhesively bonded to your teeth and elastic bands securely hold the wires in place. With traditional braces, you'll need to have regular appointments with Dr. Robison, so he can monitor your progress and adjust the braces a necessary.
For Invisalign, Canton, MI, Turns to Dr. Robison
As an alternative to traditional braces, there is Invisalign, which uses clear plastic aligners to gradually straighten teeth. Dr. Robison uses Invisalign for teenage and adult patients. In coordination with the Invisalign lab, Dr. Robison creates a treatment plan that will show you how your teeth will move even before you start wearing your customized aligners.
When your custom crafted aligners arrive, you'll wear each pair in the complete series for approximately two weeks, and then move on to the next pair. Wear your Invisalign aligners for the better part of the day, removing them only at mealtime and when you need to brush and floss your teeth. In as little time as a year, you'll have a straight smile that is not only more attractive, but healthier and easier to care for, too.
Call Our Office Today
For more information about how either traditional braces or Invisalign clear braces can help you or a family member enjoy a more beautiful smile, contact the Robison Dental Group to schedule a consultation. Dr. Robison, the dentist Canton, MI, relies on for orthodontics as well as general, restorative and cosmetic dentistry, will be happy to meet with you. We conveniently serve patients from Westland, Plymouth, Livonia, Wayne, Garden City and beyond.