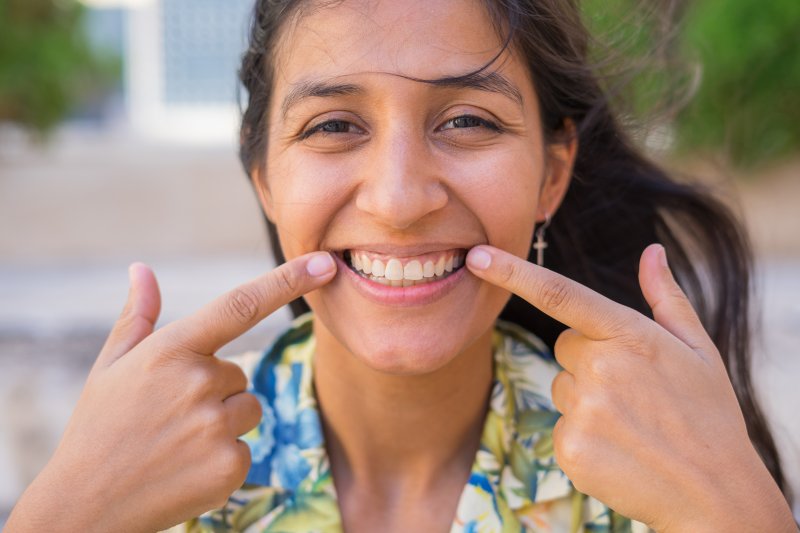 Now that it's April, it's the perfect time to learn some oral cancer awareness facts. Many people are diagnosed with this disease every year, making it extremely vital to visit your dentist for regular dental checkups and cleanings. But what exactly are you supposed to look for when protecting yourself against it? Keep reading from your dentist in Canton about the signs, risk factors, and ways to reduce your chances of oral cancer.
What Does Oral Cancer Look Like?
Also known as mouth cancer, this condition typically occurs on the lips, gums, tongue, or the lining of the mouth or throat. To be safe, you should visit your dentist right away if any of the following symptoms don't go away after two weeks:
Red or whitish patches in the mouth or on the lips
A lump or growth that won't disappear
Painful or difficulty chewing, swallowing, or speaking
A sore, redness, or tenderness in the mouth
Weakened or loose teeth
What Are the Risk Factors for Oral Cancer?
Oral cancer happens when mutations occur in the DNA of the cells in your mouth or lips. This can then cause the cells to grow and divide until they create a tumor. While it isn't yet clear exactly what causes these mutations, research has found a few factors that could increase the risk of developing this disease. These factors include:
Smoking or chewing tobacco products
Excessive consumption of alcohol
Human papillomavirus (HPV)
Overexposure to sunlight or radiation
How Can I Minimize My Risks?
The main method of reducing your chances of oral cancer is to understand your risk factors, as well as keeping a proper dental hygiene routine. Other common preventive measures involve avoiding/quitting the use of tobacco products, limiting alcohol consumption, protecting yourself from the sun, and eating a balanced diet. Of course, regularly visiting your dentist at least twice a year can help decrease your risks by detecting and treating any signs early on.
If you have any concerns or notice any of these symptoms, don't hesitate to consult your dentist. They'll be more than happy to provide a checkup and any other necessary treatments to preserve your dental health!
About the Author
Dr. J.D. Robison studied at Purdue University, University of Michigan, and the University of Detroit Mercy. He's taken countless hours of continuing education to remain up-to-date with the latest developments and techniques in dentistry. With a passionate for providing high-quality and comprehensive dental care, he offers multiple advanced treatments, including oral cancer screenings during checkups. If you have questions about oral cancer or would like to schedule an appointment, visit his website or call him at 734-453-6320.