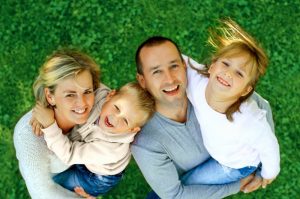 "Taking care of our guests is not about fixing teeth; it's about caring for the whole person, understanding their wishes, and helping them to accomplish their goals." This is a statement from Dr. J.D. Robinson, and it's the mission that he practices by every day. We know you'll appreciate that Robinson Dental Group is very different from other dental practices in the way that they treat their patients and the services they provide. Here's why Dr. Robinson should be your dentist in Canton.
Attention to Detail and Personalized Care
You will notice right away that the entire team at Robinson Dental Group has a passion for people. We go above and beyond to provide our patients with the exceptional care we know they deserve. We want you to have pleasant and relaxing experience each time you visit, so we also offer options for sedation dentistry for patients who feel anxious or fearful about going to the dentist.
We also understand that dentistry is not one size fits all. Every patient has their own unique needs, and Dr. Robinson understands that everyone's goals for their oral health are different.
We take the time to get to know you so we can better understand your wishes and concerns for your smile, which allows Dr. Robinson to make the right recommendations to help you achieve them.
Comprehensive Care and Advanced Services
A life-long learner, Dr. Robinson has completed thousands of hours of advanced training in many fields of dentistry such as orthodontics, sleep apnea, jaw joint disorders, and neuromuscular dentistry. Your family will benefit from his extensive knowledge and skills because he's able to provide comprehensive care at his office without the need for referrals elsewhere.
This means that whenever you need specialized treatment, you'll be able to work with the team you already know and trust.
Schedule Your Family's Next Appointments
At Robinson Dental Group, we offer convenient early morning and evening appointments because we understand that our patients have busy lives and hectic schedules. We hope to fit easily into your schedule, rather than you having to accommodate ours.
If you're ready to experience dentistry in Canton in a whole new way, contact Robinson Dental Group to schedule your next appointments.
About the Author
Dr. J.D. Robinson is passionate about providing comprehensive dentistry to his patients that focuses on their entire well-being. He hand selects his staff members and trains them to follow this philosophy in order to provide the highest level of care possible.
Would you like to learn more about Robinson Dental Group? You can reach us by calling 734-453-6320 or through our website.