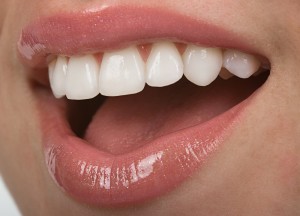 A healthy smile is important, but so is a beautiful smile. Not only can you brighten a friend or family member's day with one, but it can also be an asset in the business and dating world.
Unfortunately, not everyone has naturally dazzling teeth. Thankfully, with a cosmetic dentistry service like porcelain veneers from Robison Dental Group, it's possible to achieve exactly what you're looking for, and in a way that looks natural.
Porcelain veneers use very thin pieces of dental porcelain to hide a range of flaws, including, stains, cracks, chips, and misalignment. Through a consultation with Dr. John R. Robison or Dr. J.D. Robison, we can assess what your exact needs are and talk to you about your smile goals. Then, based on that conversation, our Canton dental team can start designing your veneers and prepping your teeth. To make porcelain veneers lie flat a small amount of enamel is removed from the front of teeth.
Using the information Dr. John Robison or Dr. J.D. Robison collects from your first appointment our lab will create a full, customized set of veneers for you. When they're ready, you'll come back to Robison Dental Group in Canton to have them fixed in place, completing your cosmetic treatment.
Do you want to know how your smile can benefit from porcelain veneers? Our team at Robison Dental Group can help. Call us today for a consultation. During your visit, we'll assess your needs and explain all your options. We offer exceptional cosmetic care to patients from Canton, Ann Arbor, Northville, Westland, and Plymouth.